Are you looking for summer camps and things to do with kids in Pittsburgh this summer? Macaroni KID has your back.
Summer camps in Western PA offer a great experience for children to gain independence, form unique friendships and learn new skills.
Pittsburgh summer camps offer opportunities that simply aren't available in most schools. Whether the summer camp be a day camp, a neighborhood DIY camp, or a sleep away camp, it allows for your child to immerse themselves in a whole different world. Macaroni KID Pittsburgh is determined to provide you with some of the best places to take kids in Pittsburgh this summer for camps and entertainment.
2022 SUMMER CAMP & FAMILY FUN GUIDE SPONSORED BY:
Search Pittsburgh summer camps by location by clicking on any of the following buttons:
As of May 9th this guide continues to be updated as we are still receiving summer camp information (4 new camps this week). Subscribing to our newsletter is the fastest way to get the most up-to-date information delivered directly to your inbox. Have a camp that you'd like listed in our guide and directory? Email emilyp@macaronikid.com or submit your information HERE.
FEATURED CAMPS 2022
Our featured camps listed below feel they're the perfect fit for our Macaroni KID families. Click on any image for more info and don't forget to mention Macaroni KID when you sign up for a camp!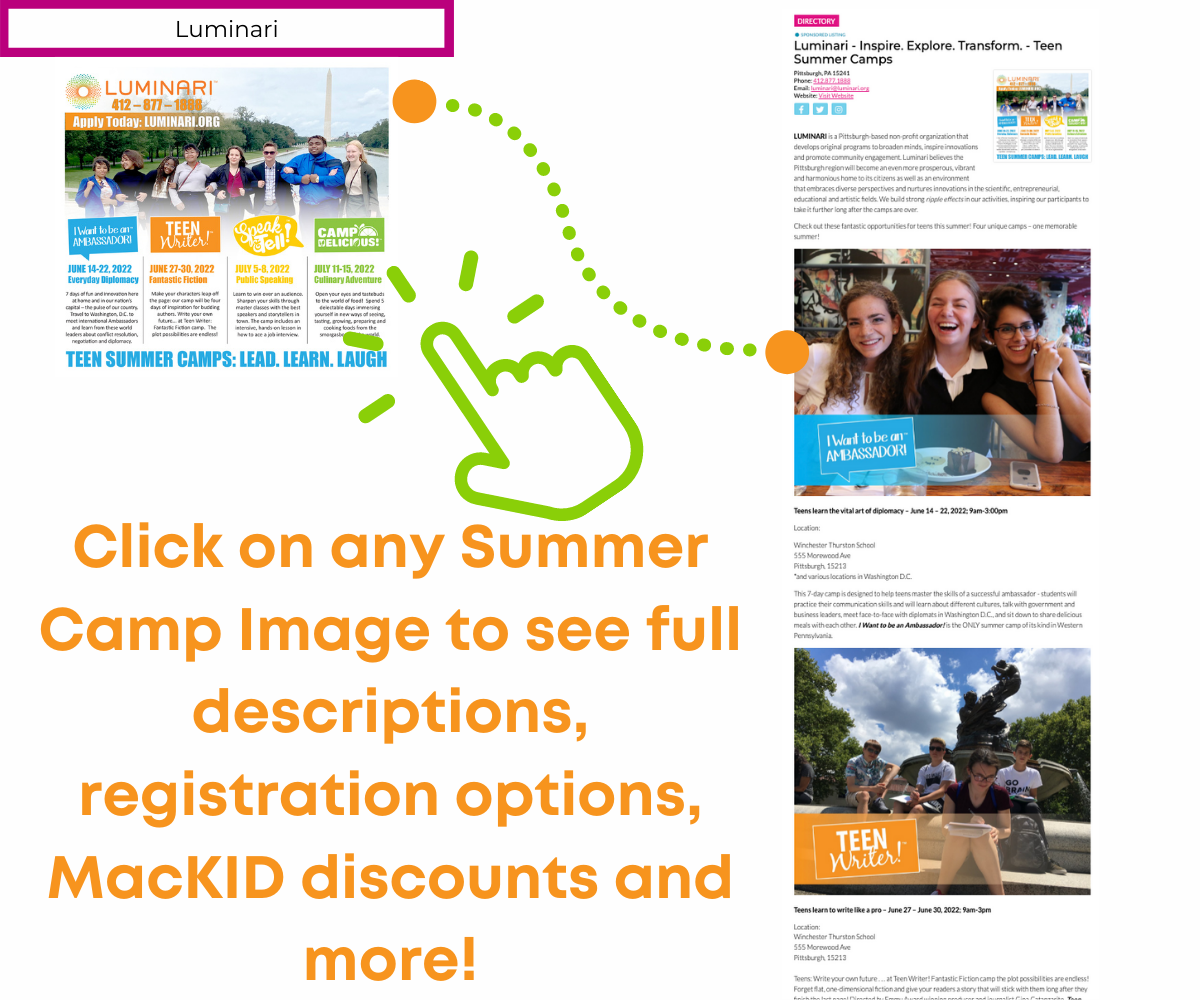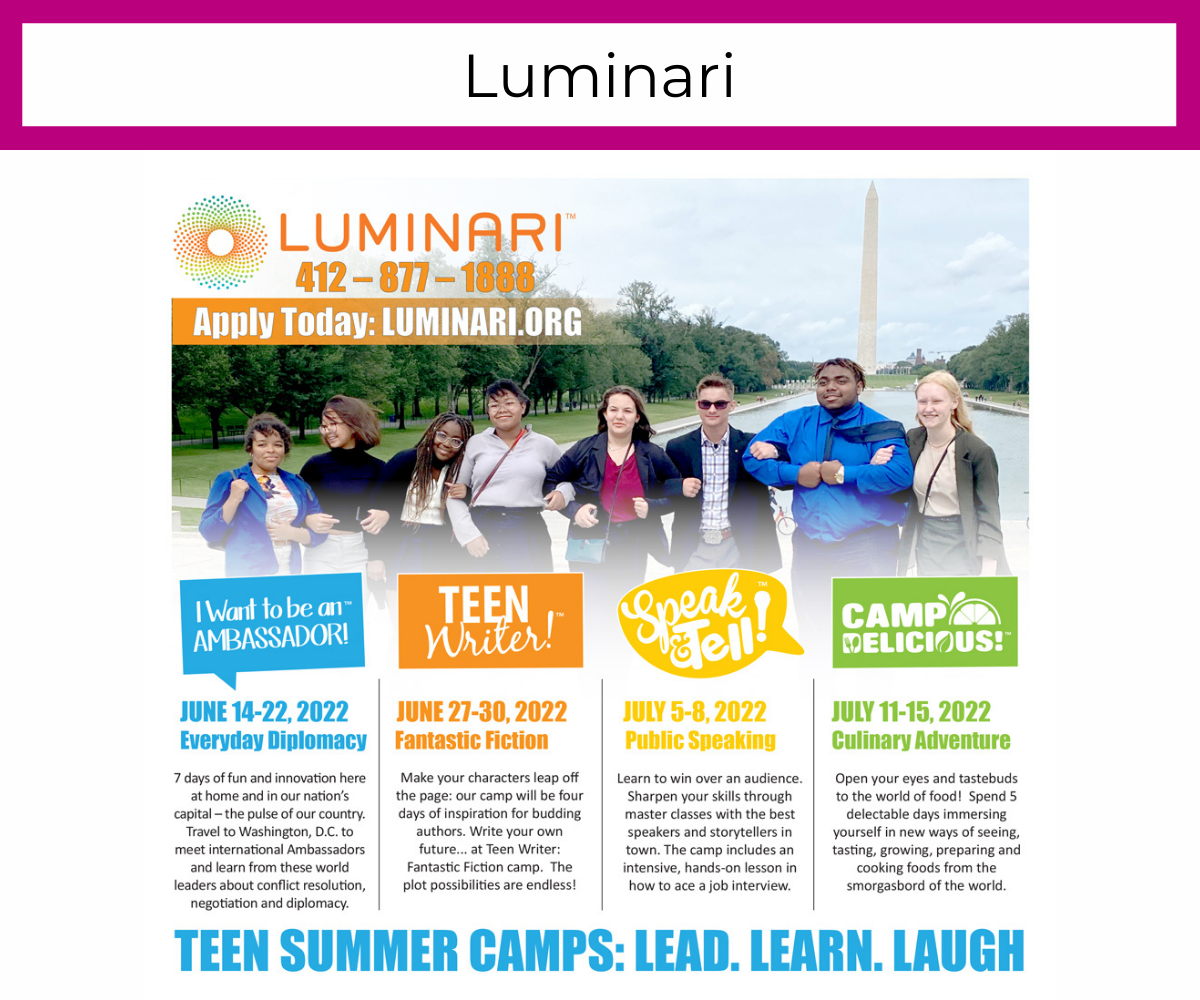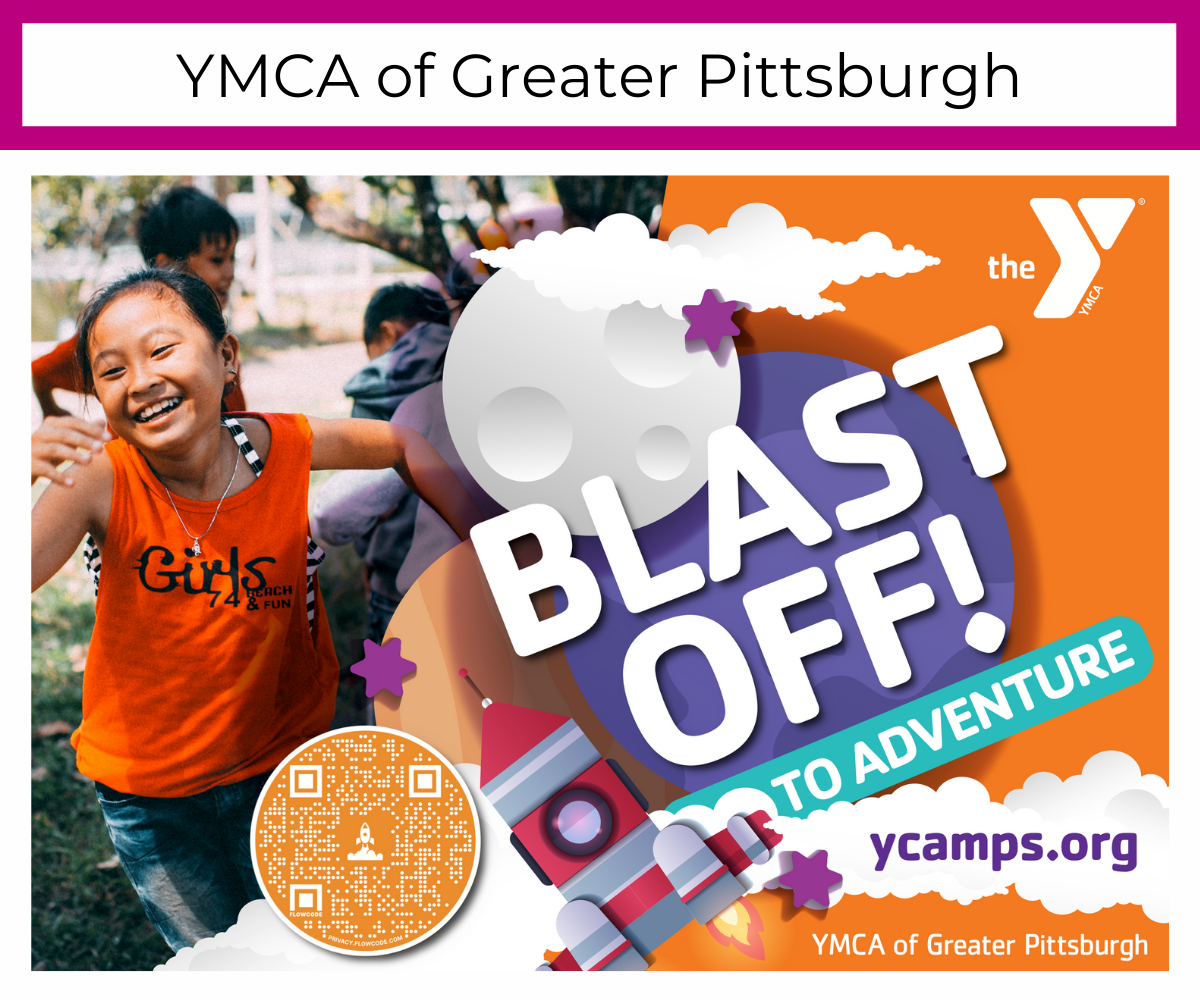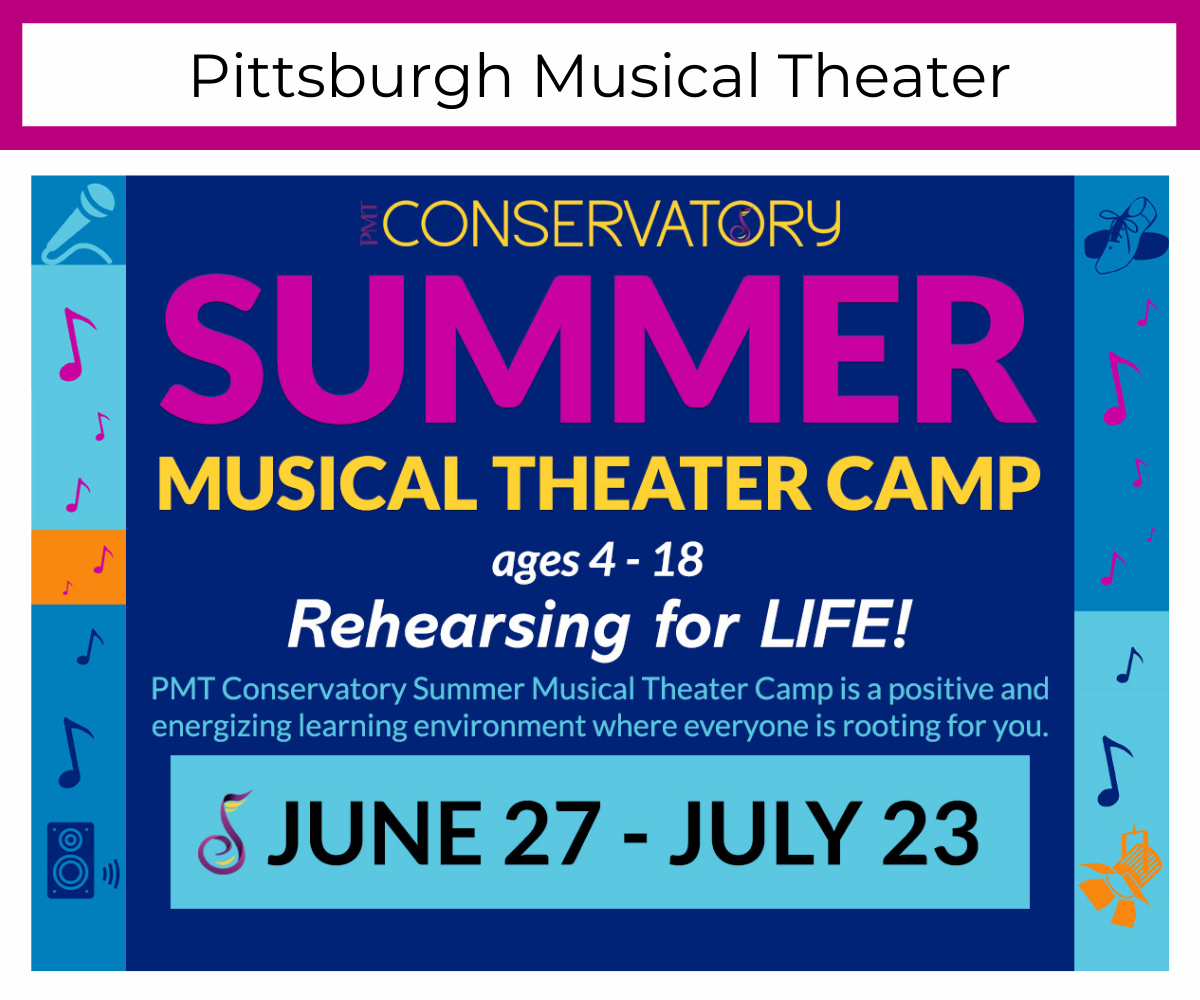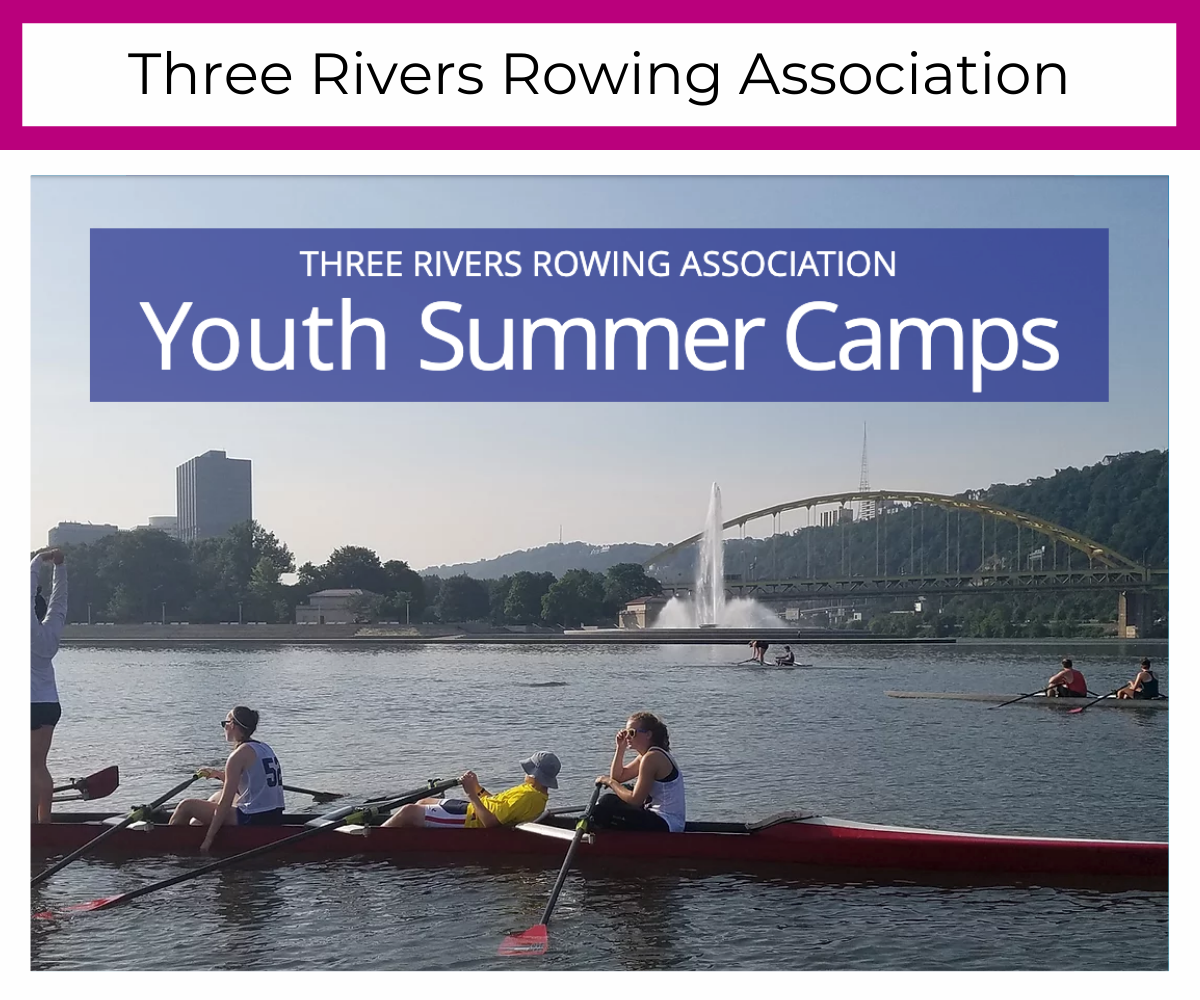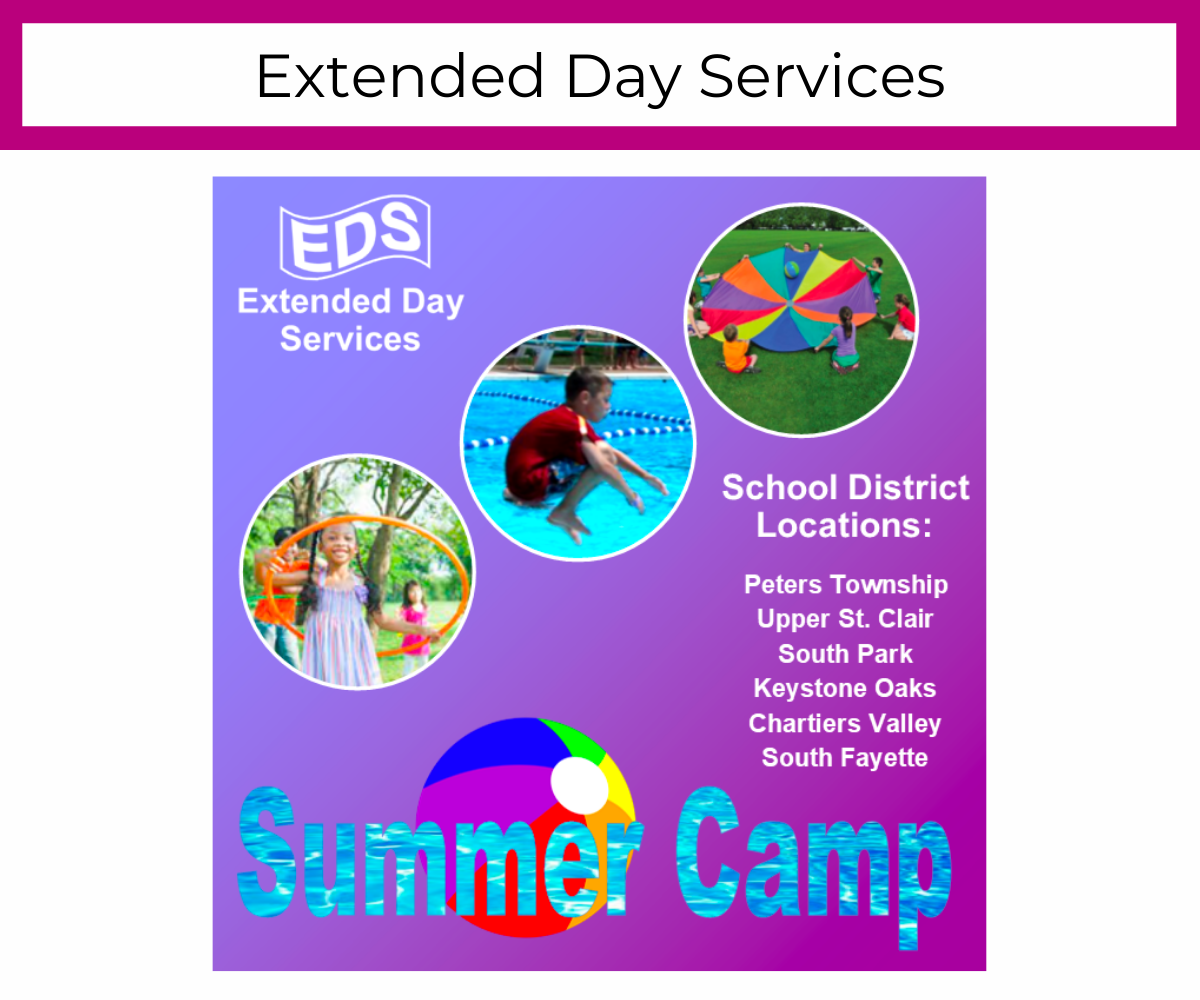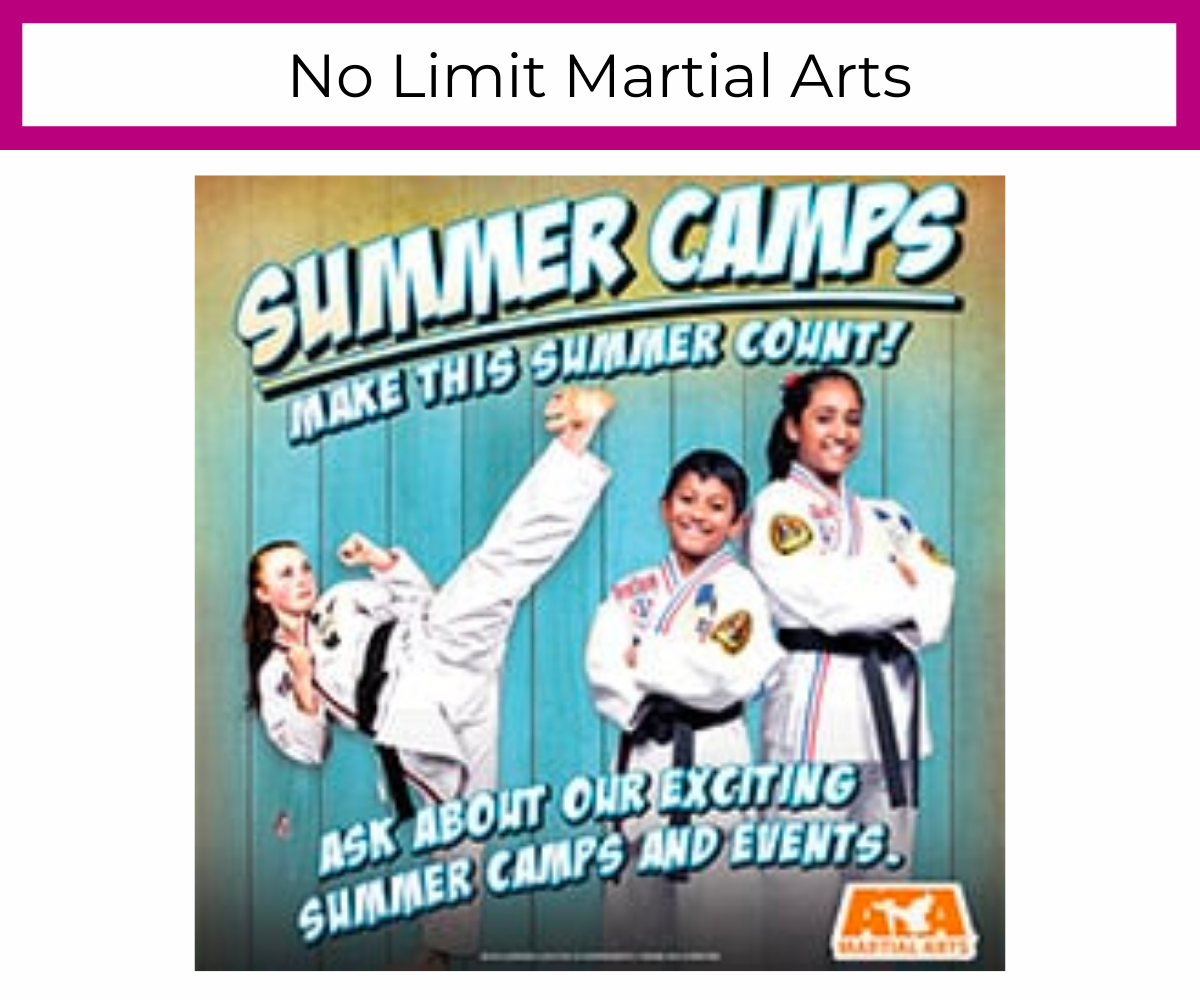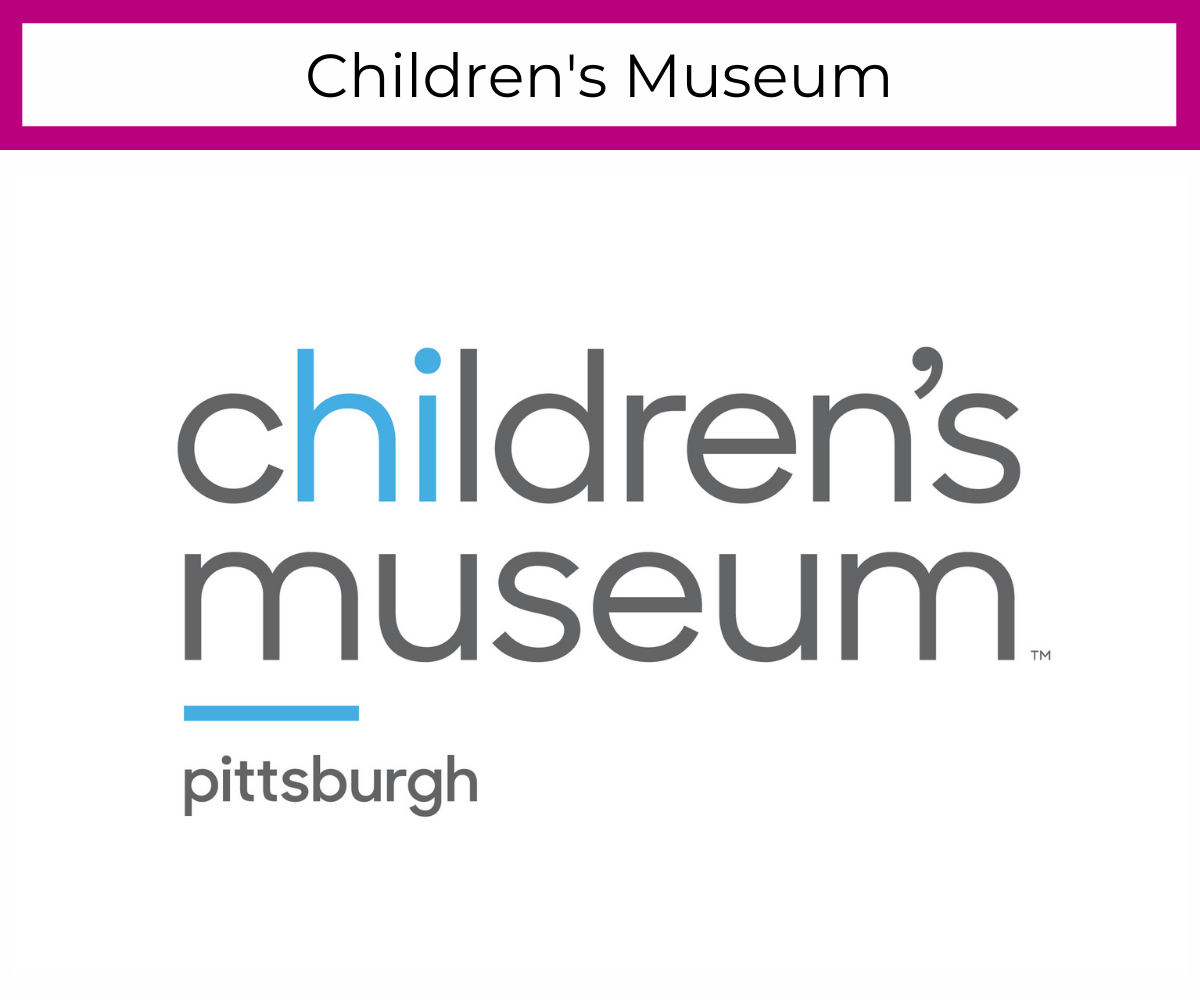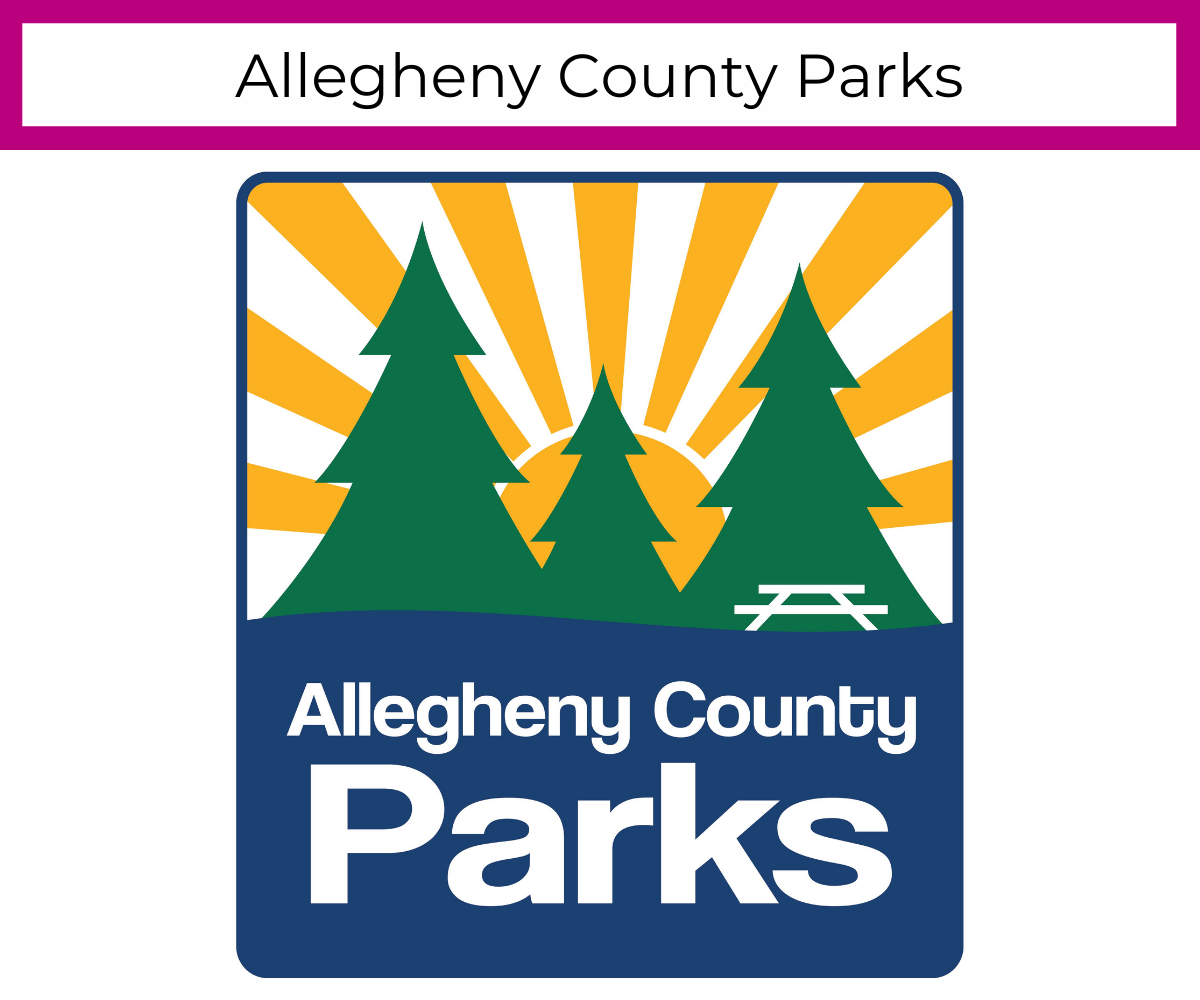 Looking for the rest? ⤵️
No matter what your summer plans are, we hope you find our 2022 Summer Camp and Fun Guide to be a great resource. In addition to our featured camps, we have tips on how to choose the perfect summer camp, 70 additional local camps, and Camp Mom (or dad) ideas for the ambitious DIY types. Please note that as businesses are slowly opening back up in PA at a reduced capacity, some facilities are still unsure of their camp plans and making modifications. Be sure to always double-check with the venue prior to attending and check back to the MacKID Summer Camp and Fun Guide for new camps each week!
Do you find this guide helpful? The best thing you can do to support our small business is to please help us spread the word by sharing the link with your family, friends and neighbors! Thank you!!! 💗 Emily & Lisa, your Macaroni KID Pittsburgh Publisher's
ᐧ