We love this time of year but can find it overwhelming choosing gifts that are both meaningful and practical. We bet you do too, so with that in mind, we have put together this list of a few of our favorite things to share with you this holiday season. We hope this list helps make thoughtful gift-giving easier for you!
You'll find below a full range of gifts for kids, from educational STEAM toys our kids love to the practical but much-appreciated gifts of clothes — especially when they're as cute as these! And if you have a tween or teen? Don't miss our pick for a smell-good stocking stuffer!
You'll also find delicious (and climate-friendly!) crackers sure to be a crowd-pleaser along with a beautiful holiday box filled with cupcakes ... because cupcakes are our love language.
We also appreciate getting the gifts of experiences — so you'll find two of those on our list this year. One offers a lifetime skill in a really fun way, and the other will have the kids jumping with excitement!
Read on to learn more, then enter to win gifts from every company on our list!
No purchase necessary to enter or win. You must be 18 years or older and a US resident. Entries accepted until December 8, at 11:59 pm EST. Prizes will be shipped to arrive by Jan. 8, 2022. Click here for complete rules.
---
Osmo offers families a range of STEAM gifts to fit different budgets. Osmo's award-winning starter kits feature interactive games used in over 50,000 classrooms and 2.5 million homes, engaging children ages 3 to 10+ in reading, spelling, math, coding, drawing, creative thinking, and problem-solving through hands-on learning and digital gameplay.
Also, Osmo's curriculum-based Math Wizard series turns classroom learning into after-school fun for kids ages 6-8. Various titles cover the foundations of addition, subtraction, multiplication, division, measurement standards, equations, and geometry. Families can start a child's education by purchasing any title ($59 each) in this series.
Follow @PlayOsmo on Instagram for important announcements!
---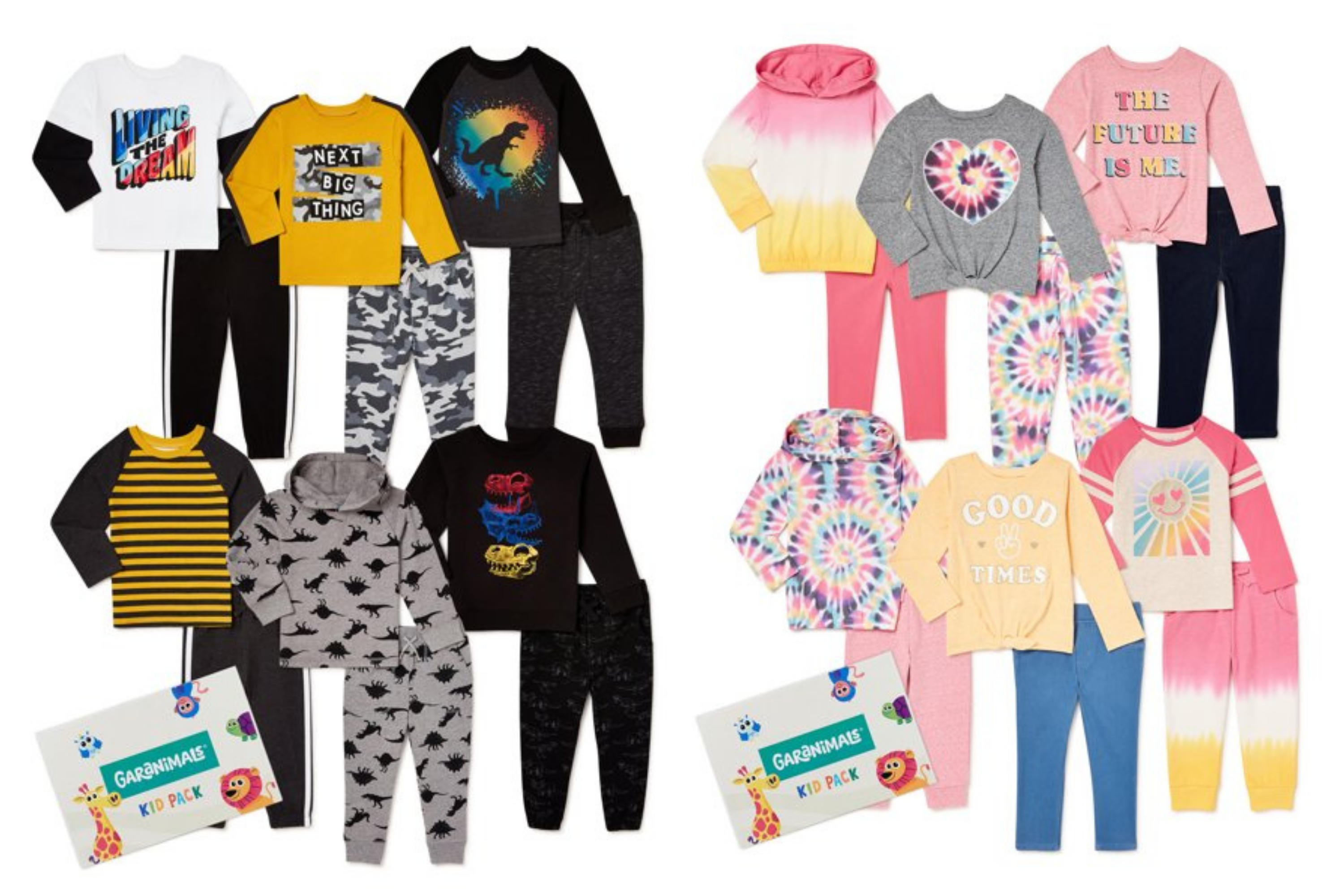 Join the Garanimals pack today and discover why Garanimals may be the only clothes your kids will ever need. Their collection of playful mix + match children's clothing is designed to foster confidence and self-expression while helping parents to affordably, and adorably, dress their children from newborn to 5T. Their commitment to children and parents doesn't end there. Garanimals prides itself on using greener materials in order to make less of an impact on our planet, as well as being a partner to growing families by providing quality clothes and information through their new website and social media channels. Visit Garanimals.com today and get inspired by the latest fall + winter looks, meet the Garanimals animals, and enjoy entertaining games and activities for your little ones. Let Garanimals bring a little more joy to the holidays and the everyday.
---

'Tis the season for swimming, because swimming is always in season at Goldfish! Whether you have snowflakes or sunshine, swim lessons are the perfect stocking stuffer for the kiddo in your life. When they unwrap the gift of swim lessons, they're also unwrapping life lessons, progress, and memories, all soaked in fun! Most importantly, they're unwrapping the gift of water safety — giving you peace of mind. Make a splash — in the pool, and in their lives — this holiday season by giving the gift of swim lessons at Goldfish Swim School!
Goldfish Swim School is the premier learn-to-swim facility for kids ages 4 months to 12 years. Goldfish Swim School uses a holistic philosophy, The Science of SwimPlay®, to build life skills both in and out of the water, using play-based learning in a fun and safe environment. Find the Goldfish nearest you to learn more!
---
Baked by Melissa's best-selling bite-size cupcakes are the perfect gift this holiday! The limited-edition holiday box is filled with festive cupcake flavors and ships nationwide! Note from Macaroni KID: Our CEO Jamie Ratner does not leave NYC without picking a pack of these Baked by Melissa cupcakes up for her kids!
---
Looking for a fun activity to do with your family? Look no further than Flight Adventure Park! Our premier family entertainment venues focus on fun, family, fitness, parties, events, and exciting sports! We have created indoor adventure parks for all ages featuring trampolines, ninja warrior courses, dodgeball, climbing structures, laser mazes, ice skating, virtual reality games, and more—all under one roof, making us the perfect place for hosting your next party, event, or for having fun and being active with friends and family. Entry to the park treats guests to a heart-pumping, multi-action, year-round family friendly experience! Find a location near you!
---

Airly Crackers are the first-ever climate-friendly snack developed to remove greenhouse gases from the air. Made with 100% wholesome oats and grains, these delicious and nourishing snacks are yummy for the tummy, and good for the planet. Available in four flavors that will satisfy any craving, salty or sweet including: Chocolate, Cheddar, Sea Salt and Salted Caramel.
---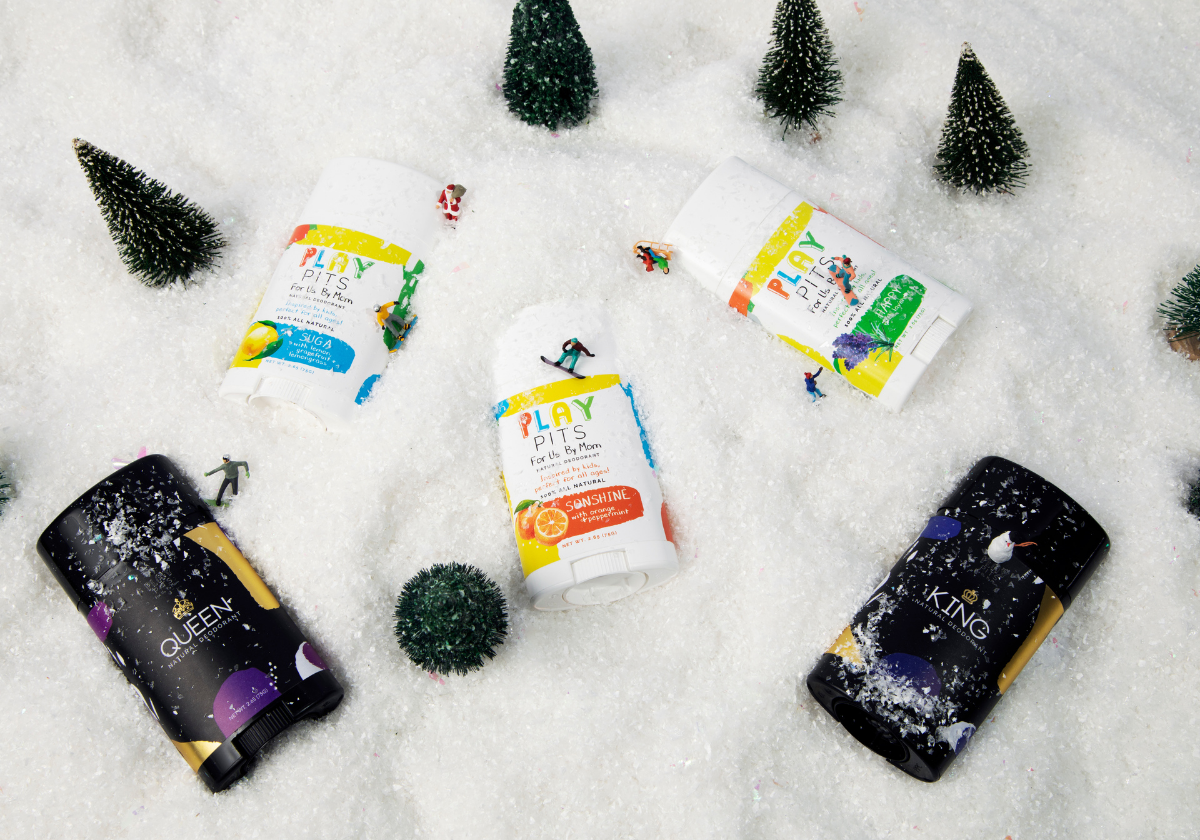 Play Pits is a 100% all natural deodorant, free of aluminum, parabens, synthetic fragrances and other harsh chemicals. This is a mother's solution to providing a kid-friendly, all-natural hygiene option for youth with active lifestyles. Play Pits' mission is to educate parents and children about the dangerous ingredients found in popular deodorants and everyday household products. Play Pits strives to be a beacon of healthier solutions for all demographics and communities at an affordable price point. After 3 years in business, Play Pits has been featured in Essence, Good Housekeeping, Cosmopolitan, and Beyonce's "Black Parade." Play Pits has now grown to a trusted hygiene solution for the entire family offering products for teens, parents and of course young athletes everywhere! Play Pits is the perfect stocking stuffer for the holiday season for you and your family.
---
One lucky winner will receive everything listed below:
Osmo would love to offer 1 of each of the Starter Kits in the list below + 1 Osmo base set for iPad here ($39), to ONE lucky winner in the U.S. Genius Starter Kit ($99): a STEAM learning system loved by parents and teachers • Coding Starter Kit ($99): teaches basic to advanced coding concepts • Little Genius Starter Kit ($79): engages preschoolers in core subjects • Creative Starter Kit ($69): invites kids to exercise drawing and imagination skills. Total Value: $385
Garanimals helps your kids mix + match their way to affordable and stylish looks! Garanimals offers versatile and comfy coordinating pieces--from tees to joggers--so your kids are ready for anything! Perfect for gift giving too! Enter to win two 12-Piece Kid Packs. Each pack includes quality children's clothing from Garanimals. Winner to pick from size 12M - 5T. Prize valued at $117.12
Goldfish Swim School Welcome Bag w/ Autographed Swag from Olympic Swimmer Ryan Murphy, plus 1 Month of Swim Lessons & waived membership fee! Prize valued at $300
Baked by Melissa: It's the most wonderful time of the year—for cupcakes, that is! We're so excited about Baked by Melissa's new limited edition Holiday Box that we are giving away one special gift on us. This festive gift includes their 50 best selling bite-size cupcakes in a variety of flavors! Prize valued at $70
Flight Adventure Park: This Family Four Pack bundle includes FOUR one-hour Open Jump tickets and FOUR pairs of our Limited-Edition Flight socks…we'll see you in the air! Prize valued at $108
Airly Crackers: A wooden charcuterie board including an assortment of Airly products and utensils. Total value: $50.
Play Pits 5-pack bundle includes King, Queen, Suga, SonShine and Happy. This is a perfect chance to treat yourself to each scent that Play Pits has to offer OR gift them to your loved ones. This Holiday set has a value of over $50, so this is an opportunity you don't want to miss! Prize valued at $50.
Good luck and happy holidays to all!